Project Gateway College Counseling Center
Main Content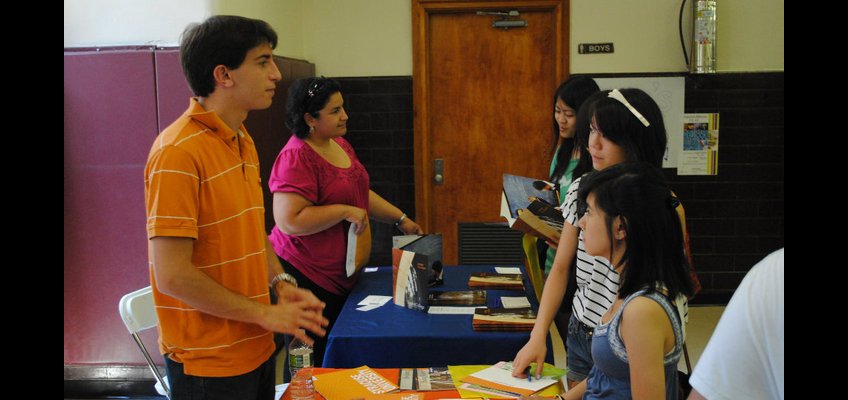 Contact
Telephone:
(212) 941-0041 x502
Email: ProjectGateway@cpc-nyc.org
Program Contact: Kevin Tse
Project Gateway College Counseling Center
Project Gateway is a college counseling and resource center located in Lower East Side/Chinatown Manhattan. Founded in 2002, Project Gateway serves families and communities through college readiness workshops, individual counseling, college trips, and professional networking events. Project Gateway is expanding its services to extend assistance for community members of all ages who are interested in postsecondary schooling and other educational pursuits.
Project Gateway aims to provide postsecondary educational resources, clarify the college admissions process and equip community members with tools for success. Through individual counseling, educational workshops and professional networking opportunities, we empower our community members and their family to be involved with the pursuit of higher education opportunities.
Project Gateway offers individual/family consultations in regards to the whole college application process including but not limited to college essay revisions, FAFSA and CSS profile submissions and college/academic major decisions. We also offer college readiness workshops for parents and students to help educate community members on the college process. Our program audience are typically high school seniors and new immigrants but we welcome and served anyone who is a high school graduate and is interested in achieving higher education. In addition to the our day-to-day counselings, college readiness workshops, Project Gateway also host resources events such as college tours, decision days and career exploration panels to promote self-progress and graduation success.
Impact
All of the young people served through Project Gateway's college access and success program are considered low-income. Due to high demand from the rapidly-growing AAPI population in New York City (AAPIs make up 18% of all 18-24 year-olds), the vast majority (95%) served last year were first or second generation immigrant Asian youth.
Support
This program is funded by the NY State Office of Children and Family Services (OCFS), and New York Life.