Policy and Advocacy
Main Content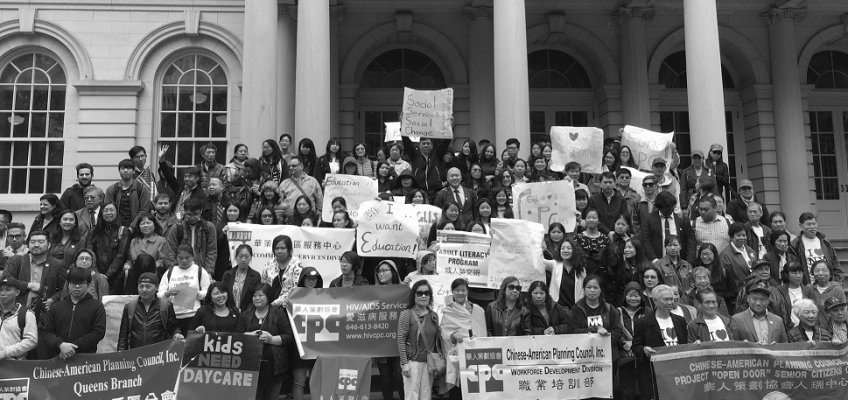 Carlyn Cowen, Chief Policy and Public Affairs Officer, she/her/they/them
Policy and Advocacy
CPC believes that to promote social, economic, and racial equity, we must address structural oppression through education, engagement, and empowerment. To this end, CPC launched Advancing our CommUNITY in 2017, a campaign that employs policy, advocacy, and community engagement to create long-term, sustained transformation within our community.
CPC's current goals to advance and transform communities include:
Education: CPC provides unique policy analysis that is sourced from over 50 years' of community work and our current reach with over 60,000 New Yorkers each year. Our systems change agenda looks at emerging and persistent trends, but is also historically-minded to address past inequities that prevent upward mobility for future generations.
Engagement: Whether elected officials, government agencies, or community partners, we work with decision makers at the city, state, and federal level to raise the visibility of our community and the issues that impact the lives of low-income, immigrant, and Asian American Pacific Islander New Yorkers. Our messages are amplified through numerous coalitions, associations, and work groups, where we work together to promote social change.
Empowerment: Our work provides tools so that every member of the community feels comfortable intervening and advocating on their own behalf. We firmly believe that community power is built across generations. To that end, our work connects CPC's social services to social change, by empowering individuals, families, and communities to be informed, involved, and active in their pursuit of social and economic empowerment.
We invite you to engage with our work by subscribing to our action alerts and following our policy and advocacy work on Facebook or Twitter.
Policy and Advocacy Contacts:
Carlyn Cowen, Chief Policy and Public Affairs Officer, she/her/they/them